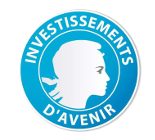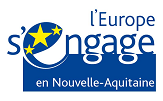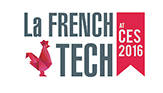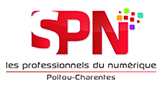 SOOD at Las Vegas CES 2016
January 2016
Sood has just participated at CES in Las Vegas as part of the 128 French startups whose innovation was considered disruptive enough to be able to integrate the prestigious Eureka Park as a prelude to tomorrow's world. Sood technology now sufficiently developed and protected by an international patent portfolio could be exposed and thus demonstrate its suitability to documents security issues: authenticity of information and guarantee of digital identities.




With financial support from the "Région Poitou-Charentes".
SOOD member of FNTC
March 2015
Sood is now member of the "Pépinière de la Confiance" in the FNTC (National Federation of Trusted Third Party). Membership has been approved by the Board of Directors of the FNTC March 17, 2015 and confirms the contribution of the innovative Sood solutions, objects of several patents in the field of digital trust.
Sood acknowledged by the IAPR
August 2014
SOOD expertise in authentication process to prevent any document fraud has been welcomed by the IAPR (International Association of Pattern Recognition), more specifically regarding applications in the fight against fraud. So SOOD opened the "6th IAPR International Workshop on Computational Forensics" in Stockholm August 24, 2014 (website: http://www.isical.ac.in/~iwcf2014/ ) where SOOD was allowed to present its technology.
Sood has filed a patent in 2012 that guarantees not only the authenticity of electronic or paper documents, but also the non-obsolescence of the information conveyed and the identity of the entity sending information and the one receiving it.
Sood also filed in 2013 a method of textual tattoo for paper or electronic documents that survives to the printing or digitizing and is little greedy in resources, it can be used in our patented process of authentication or for the proper management of copyrights ("ebook" for example) or in augmented reality applications.
To complete it, as part of a "great debt" winning project, this tattoo is exploitable via mobile device (smartphone, tablet).
SOOD, 'Sponsor' of FAN 2012, January 26 2012, will participate to a conference about the 'Cloud computing and the probatory values of digital documents' and will present you a demonstration about the garantee of the document authentification. To participate to this event, please contact Paul Lahmi ( paul.lahmi@sood.fr ).
SOOD, a Future Investment...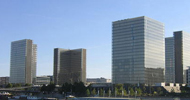 As part for a first call for projects for 'technologies for digital contents', the project PIXL in which SOOD proposes its technology of garantee of authentification is part of the projects officially retained for the french program 'Investissement d'avenir' ('Future Investment' in English). The National Library of France is the first customer of the SOOD authentification technologies. (Management of Copyrights)
SOOD recognized as a 'Innovative Company' for the 'FCPI'
SOOD has obtained the qualification of Innovative Company by the accreditor agency OSEO. The recognition of this innovative characteristic is definitely gained for all 'FCPI' ('mutual funds in innovation' in English) which have made an investment in the capital of the company within 3 years from 21/09/2011.
SOOD recognized as a 'Young Innovative Company'
SOOD holds already a portfolio of international patents has just been granted the status of 'JEI' ('Young Innovative Company' in English) and that as of 2008.
This status helps to recognize quality and market relevance of the researches by SOOD in recent years.

The technological solution developed by SOOD has become mature. After the help obtained from OSEO, Europe associated with the 'Poitou-Charentes' region marks its interest for the quality of the work and for SOOD giving a ERDF subsidy to complete a relevant technological innovation of SOOD.
Opening of a new partnership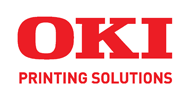 OKI major player in the printing solutions now account SOOD among its partners. Thanks to this new agreement, SOOD will have access to their top technologies, to improve its solutions.
SOOD and Fujitsu are now partner
SOOD recently signed a partnership agreement with Fujitsu company a leader in digital technology acquisition. This agreement will allow SOOD has to rely on the expertise and experience of this major manufacturer to boost its research and improve its solutions under development.
SOOD inaugurate his R&D laboratory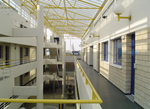 Sood implements its Laboratory Research and Development in La Rochelle. Despite the recent storm, Sood was able to complete this installation in the building Sextant which is ideally located: in front of the University of La Rochelle, facing the ocean and facing the towers of La Rochelle. This new site is expected to increase the creativity of our researchers.


After the success of the first developments with the laboratories of the University of La Rochelle, the Poitou Charente's regional section of OSEO is financially supporting Sood to accelerate the marketing of innovative products in the field of document security. In this context and to facilitate the arrival of new partners, Sood now fully owns the international patents in this area that it was managing since 2005.
Sood has signed a partnership agreement with the University of La Rochelle laboratory L3I to develop technological solutions related to managed patent portfolio.
This cooperation is conducted by Jean Marc Ogier , professor at the University of La Rochelle, whose work in visual data processing is very highly regarded in this field and earned him an international reputation.
The high-tech laboratory L3I will very soon propose (early 2010) a prototype device for safe duplication of sensitive documents integrating complex and innovative technologies. This research relies on a team of high competency researchers who have themselves a very great mastery of document related technologies, Mr Patrice Denis pilot these early developments.
Soon, we will be able to offer your company to secure its documents at a level matching Fort Boyard, this securing process beeing part of a global enterprise access management policy.
SOOD, Sponsor of GREC 2009 event
SOOD continues to invests in developing new solutions bound to its portfolio of patents.
SOOD is a sponsor of the GREC 2009 conference which was held in La Rochelle from 21st untill 23rd July 2009. The " Graphic Recognition " technology is obviously fundamental in the developments of the solutions SOOD centred on for security documentry. The partnerships they are establishing with the priniciple actors of this domain should allow us to propose our first solutions in a future, which we hope is very close.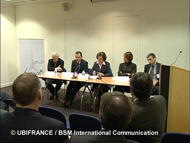 In 2008 SOOD also participated in a Korean and Japanease mission lead by the highly-rated of the Minister Christine Lagarde. The quality of the contacts made with the biggest actors in the document domain (Manufacturers and Integrators) was as good in Japan as it was in South Korea, testify to this experience during a conference organized to Ubifrance (Paris) by Madam Minister Anne Marie Idrac.